Need some privacy frost for your windows, doors, conference room or entryway? We can block out a whole window, partial window and add a logo or sweet design. Great for indoor or outdoor windows and doors.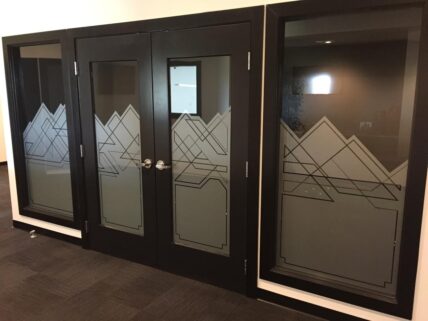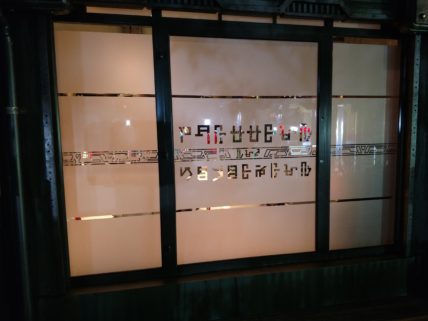 Still want that natural light to fill the room, but add some style and privacy. Subtlety is really a classy way to dress up a space and create a new environment.
3M list s a few pros to adding frost to your home or business:
http://www.3m.com/3M/en_US/home-window-solutions-us/solutions/#privacydecorative
Let natural light in while enhancing privacy
Create an open feel, even in small spaces
Create the illusion of etched, treated or textured glass
Get the elegant look of textured glass
Add privacy and style to your home without sacrificing natural light.
Enhance your privacy while customizing your space with 3M™ Decorative Window Films. Ideal for foyers, entryways, partitions, shower doors, bathroom windows, verandas or other glass surfaces. 3M™ Decorative Window Films are available in a variety of patterns from subtle to sophisticated design statements.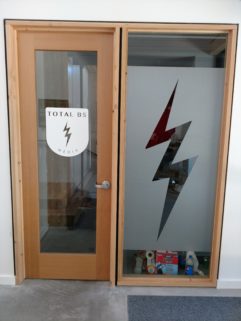 From colors to textures and everything in between 3M and SCS Wraps have you covered! There are currently 102 etched or patterned window frost options and numerous colors. we can also cut the frost into a pattern on the window to have a logo.
Design

We have a talented graphic design team here in house that can create something spectacular. Design is billed at $95 per hour.

Install

All of our installs are done by 3M Certified Installers. We are the ONLY 3M certified company in over 300 miles. What does that mean you might ask? When you choose to use a United Application Standards Group Member, you can count on working with a professional company and a skilled installer. UASG is the country's leading group of professional graphic installers – proven and tested to be the best in the business. Installers must first pass a rigorous series of tests, and each company must demonstrate sound and professional business practices.